Virtual Assistant Services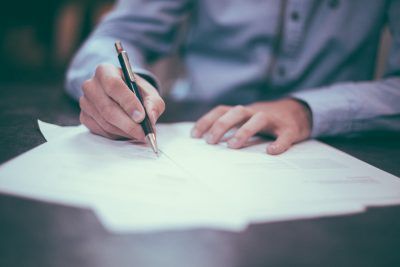 Answering Services
Are you so busy that it is hard to even answer or return phone calls for your practice? Maybe you have a hard time selling yourself to clients, charging your full rate, or telling them that you are full? We can help your practice grow and flourish by answering your phone calls, scheduling appointments, gathering insurance information, and getting intake paperwork and data entered into your system of choice. Our staff have 5 years of experience in this field, because we did it for ourselves first, before providing this service to the public. We have all the kinks ironed out, and have a script in place that helps to convert the people calling into clients. We treat your practice like we would our own, with love, dedication, and with attention to detail.
Credentialing And Billing Services
We understand that insurance companies can be confusing and that it is getting harder to work with them! We can save you hours if not months, so you can devote your time to other tasks in your business that will really make your company thrive. We are wanting to take the headache away from you and offer our credentialing and billing services to other behavioral health and medical professionals and establishments.
Services We Provide
Commercial Insurance Provider Enrollment and Credentialing (ie. Aetna, Anthem, BCBS, CIGNA, TriCare, Humana, UnitedHealthcare, Many More!)
Medicare and Medicaid Credentialing
Medicare and Medicaid Revalidation
PECOS Setup
CAQH Registration/Setup
NPI Registration (Type I and Type II)
Reimbursement Issues
Managed Care Contracting Issues
Hospital Privileging
Claim Submissions
Claim Denials
Claim Rejections
Pre-Authorizations
Inputting EOB's and ERA's
Verification of Benefits/Eligibility
Who We Work With
Behavioral Health Providers including LPCs, LMHCs, LCSWs, LMFTs, Licensed Psychologists, PMHNPs, and Psychiatrists
Primary Care Providers including MDs, DOs, PAs, NPs, and more
Optometrists
Chiropractors
Audiologists
Nursing Homes
Skilled Facilities
Hopsitals
Sleep Labs
Clinical Laboratories
Urgent Care Facilities
Podiatrists
Physical Therapists
Not on the list? Ask us if we can help today
Rates For Credentialing And Billing And Services
We charge $60/hour for credentialing applications, most applications take anywhere from 30-1 Hour minutes to complete, with others taking no longer than 2 hours.
If needing an all-inclusive billing services option, we conduct verification of benefits, management of claim denials, rejections, and appeals, following up on outstanding client and insurance payments, and mailing client statements – we charge 5% per claim.
If you desire verification of benefits only it will be $2 per verification
Rates For Answering Services
We charge $1 a minute for services provided and most phone calls take anywhere from 10-15 minutes from start to finish. Want our services to cap at a particular dollar amount? No problem, we can arrange that too. Call us today to see how we can help take some of the workload off of you for your practice. 903.265.8545
Do You Have Questions?
We will be happy to answer them. Please call 903.265.8545 to determine how we can best help you