THE MEANING OF TIDEMARK
Tidemark Therapy was formed in October 2014 to better serve the Texoma community for all of their mental health needs. The very essence and definition of Tidemark means "the point that something or someone has reached, receded below, or risen above." We believe that you can definitely rise above your pain and/or circumstances to achieve the kind of life you would like.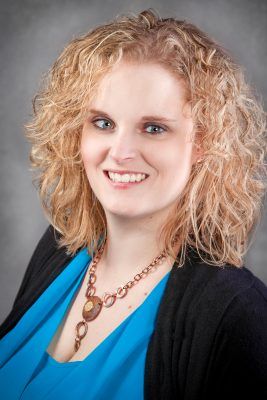 BRITTAINY WAGNER, OWNER
My passion is to help both couples and individuals. I understand your pain, and I understand that in seeking out a counselor it is quite possible you have not shared any of your pain with anyone else before. This can make opening up to a stranger, such as my self, difficult, but rest assured that I am patient, compassionate, and come from a place of non-judgment. I understand what it is like to not want to get out of bed in the morning because you are so depressed, or that you can't function at work because you are too worried about all the other things and/or people in your life to be able to focus on work. I also know what it's like, to have one foot out of the door with your relationship because you're fighting all of the time with your partner, and you want the chaos to stop, but neither of you know how to get there. I know what struggling to just keep your head above water is like, and that is why I was called into this profession. I can help you see through the pain and turmoil, to overcome the obstacles that are hindering your life path. Once you overcome these obstacles, you will be able to live the type of life that YOU want to live. With that being said, the power to overcome what is troubling you lies in how much determination and motivation you possess. Much like the phoenix, you have the power to rise from the ashes and be transformed.
I have seven years in mental health experience, and have been providing counseling services for over three years to people in the Grayson, Cooke, Fannin, and Bryan County areas. I am trained in Emotion Focused Therapy for couples, and am pursuing certification. This therapy has 20 years of research supporting its effectiveness and has a 70-75 percent success rate for couples who have a variety of concerns, ranging from a loss of spark to infidelity to trauma.
I am a Texoma-raised counselor and my hometown is Sherman, TX. This means that I understand the unique needs of our community and am invested in making our community a happier and healthier place to live. I have also provided mental health services to people who were feeling like they were out of control, hopeless, sad, and didn't know what to do next because they were just too overwhelmed.
I began my career by working for a local mental health community center that provided services to people who had some of the most severe diagnoses and disorders. Working at this center afforded me the unique opportunity to help people from many different walks of life, different cultural backgrounds, and who had many different struggles. My experience at the community center has also assisted me in fine-tuning my counseling skills so that I may assist people with issues or diagnoses that are often difficult to treat.
I am passionate about helping people who believe they have hit a roadblock in their life or in their relationship and are determined to regain a lifestyle that they enjoy. If this sounds like you, then please contact me. I offer free consultations.
I am currently accepting all forms of Medicaid, including Amerigroup, Cenpatico, Superior, Cigna Health-Spring, Traditional Medicaid, UnitedHealthcare/Optum, and Chip. I also accept many private insurances, including Optum/United Behavioral Health, Multiplan, UnitedHealthcare, Cigna Health Insurance, Blue Cross Blue Shield of Texas, Aetna and TriCare Standard. I am also a part of several EAP programs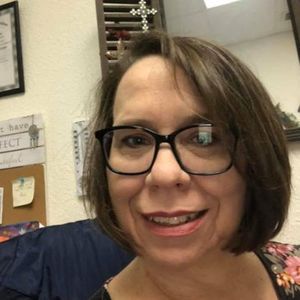 CARLA MCGEHEE
I graduated from Dallas Baptist University May of 2014. I did my Internship at Texoma Community Center (formerly the MHMR of Grayson County) in Sherman, TX as an Intake Specialist. I became a Texas Licensed Professional Counselor 11/2017 No. 71823. I continued at Texoma Community Center for an additional four and a half years as a mental health counselor. I started at Tidemark Therapy as a counselor in May 2020.
I have worked with a wide variety of clients. My counseling experience dealt with people struggling with depression, anxiety, loss, trauma, chronic pain, and emotional control. I have had success with clients that have anything from a diagnosed disorder to short-term adjustment issues.
I believe that attempts at real change create losses that need to be mourned. I have helped clients to let go of old habits that have been a comfort. In the case of situational loss, I can help with reimagining life after loss, be it the death of a loved one to a loss of a job. I have helped others to redefine their future so they can move on.
I have had success with those who have emotional control issues by applying a program designed to help emotional issues surrounding addictions, whether it be substance or behavioral. The addiction can be anything one uses to avoid fear or emotional pain. These can be behaviors and responses that can interfere with healthy functioning. I use concepts of Dialectical Behavior Therapy and Cognitive Behavioral Therapy. I break down the concepts that help provide a way of talking about thinking, without which can get very abstract.
I am also very aware of how spiritual beliefs can help with the counseling process. With the client's permission I am willing to use a client's belief system to provide support and encouragement to help navigate the counseling process.
Sessions are usually 45 to 60 minutes long and go at the client's pace. The sessions are flexible to allow time to deal with any new issues that may come up. The client is allowed to give feedback should they experience discomfort or become emotional. I do not believe in going into all the client's sensitive experiences in order to counsel them. I strive to never probe areas that are not necessary to work on the client's identified treatment goals. (These goals are defined collaboratively with the client and therapist's input.) My goal is to never send a client out the door feeling emotionally torn up, but rather have them leave feeling hopeful. I believe, even if the subject matter is hard, it does not have to negatively affect one's hope.
She currently accepts BCBS PPO, UHC, Cigna, Superior Medicaid, Traditional Medicaid, and will soon be able to see folks who have BCBS HMO, and Amerigroup and Cigna Health Spring Medicaid.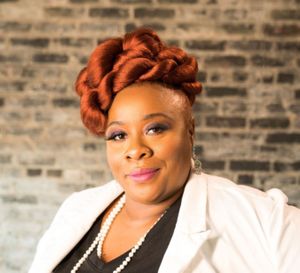 Winell Soures, LCSW
Winell has spent the last 20 years fine-tuning her skills to connect with adolescents, adults, and couples from all walks of life. When you meet with Winell her warmth and empathy transcend the room. Working with Winell will allow you to feel like you are reconnecting with an old friend, but at the same time, she will encourage you with the right amount of pressure to achieve your goals and be the best version of yourself possible. Winell journeys with people through some of the most painful points in their life. She has a unique talent for balancing these painful points in such a way that they don't immobilize you, but so you can persevere and rise above so that the pain points no longer define who you are. She has worked with individuals with substance abuse issues, women's health issues, spirituality, cultural concerns, and couples. She has extensive knowledge of how to build and maintain healthy relationships.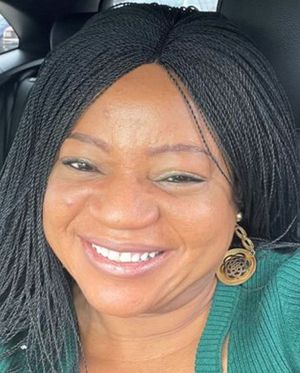 Risikat "Reese" Lawal, PMHNP
Reese providers herself on getting to know her patients. She takes the time to listen to your concerns and combines her knowledge of medications and psychiatry to treat you holistically. She prides herself on not solely using medicine as a bandaid, rather she will look at all facets of what is happening with you, mentally, physically, and socially to determine the best course of treatment for you. Every person's problems are unique, therefore every course of treatment is equally unique. She will explore with you what is happening mentally, socially, and physically to determine the correct treatment. She combines empathy, compassion, and professionalism to develop a treatment that will work with your needs.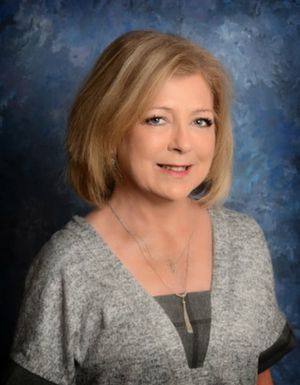 Laurie Trotter, LCSW
Laurie is an LCSW with 13 years of experience in the mental health field. Throughout her years of experience, she has worked with many in the community. When meeting with Laurie, her presence immediately puts you at ease. She will take the time to understand what your goals and concerns are, and will use a combination of treatment approaches to better understand what motivates you, what is holding you back, and help you be the best version of yourself you can be.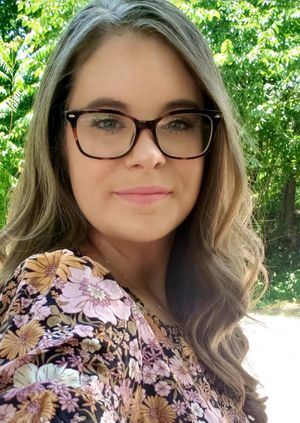 Katlyn, Front Desk
Katlyn has worked with Tidemark Therapy for 2 years as a receptionist and office manager. When calling in her soothing voice will immediately put you at ease. She uses the utmost professionalism to understand the reason for your call and how Tidemark can potentially help you.
"TIDEMARK THERAPY HAS MANY SKILLED AND INNOVATIVE THERAPISTS WITH A COMPREHENSIVE KNOWLEDGE OF THE PROFESSION. I HIGHLY RECOMMEND THEM FOR ANYONE SEEKING PSYCHOLOGICAL SERVICES IN OUR AREA."
-BRENT PHILLIPS-BROADRICK, LPC-S